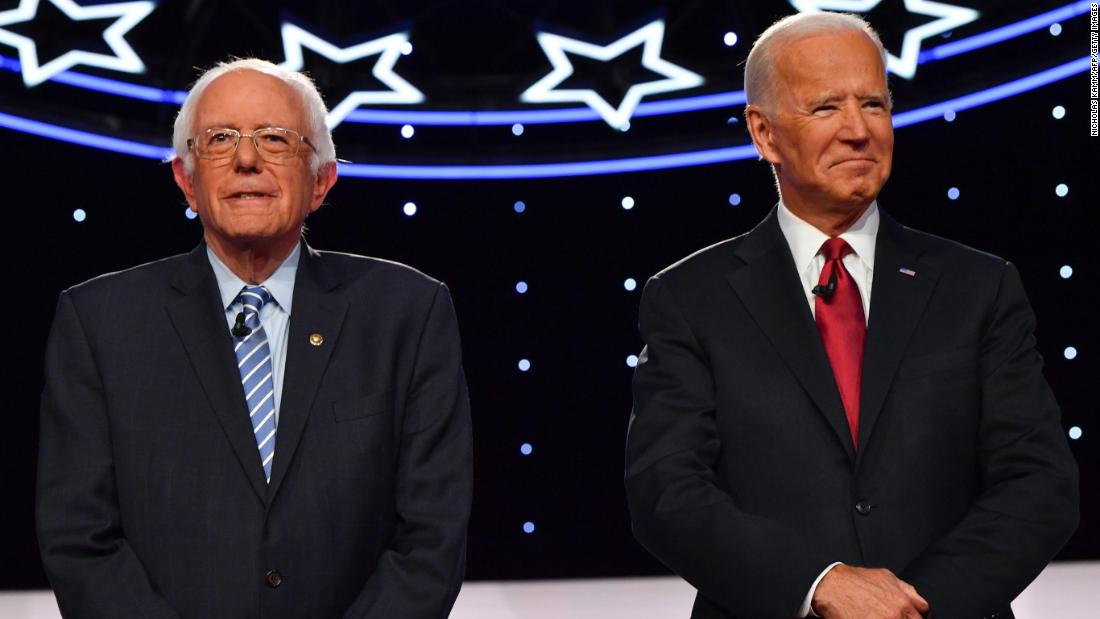 Biden is at 26% and Sanders is at 21%, according to the poll. Warren's support has dropped in each of Monmouth's past three polls, from 28% in September to 23% in November and 18% now. She also saw a downtick in
CNN's poll with SSRS
released in late November, as well, from 19% in October to 14%.
Making up the rest of the field is South Bend, Indiana, Mayor Pete Buttigieg with 8%, former New York City Mayor Mike Bloomberg with 5%, Minnesota Sen. Amy Klobuchar with 4%, businessman Andrew Yang with 3%, and New Jersey Sen. Cory Booker with 2%. No other candidate received above 1% in the new poll.
Bloomberg received his first poll that could qualify him for the December Democratic primary debate, but with the deadline on Thursday, he would need three more polls and to hit the fundraising threshold in order to make the stage. No other candidate qualified for the debate stage with this poll.
So far, Biden, Sanders, Warren, Buttigieg, Klobuchar and businessman Tom Steyer have qualified. Both Yang and Hawaii Rep. Tulsi Gabbard have hit the fundraising threshold and only need one more poll to qualify for the December debate before Thursday; Gabbard has stated that even if she qualifies, she doesn't plan on attending.
Warren still tops the favorability ratings among registered Democrats and Democratic-leaning independents, with 76% favorable, 15% unfavorable (+61), though down slightly since November (+70). She's followed by Biden (+56) and Sanders (+53).
Bloomberg starts the race with tepid feelings among all Americans following last month's kickoff of his campaign. Despite polling at 5% (from not being asked in most polls last month), around a quarter of Americans have a favorable opinion of him, 54% unfavorable, with 40% favorable and 39% unfavorable among Democratic voters.
Democratic voters would still prefer a candidate who could beat President Donald Trump (56%) over someone with whom they completely agree on the issues but would have a harder time winning (30%), which has remained steady since earlier this year.
Slightly over two-in-five Americans want Trump reelected, the highest its been in Monmouth's polling since they started asking in November 2018, but a majority would still prefer someone else as president (54%).
The Monmouth University poll was conducted December 4-8 among a random national sample of 838 registered voters, including 384 Democrats and Democratic-leaning independents who are registered to vote. Results for all registered voters have an error margin of plus or minus 3.4 points, it is plus or minus 5 points for potential Democratic voters.