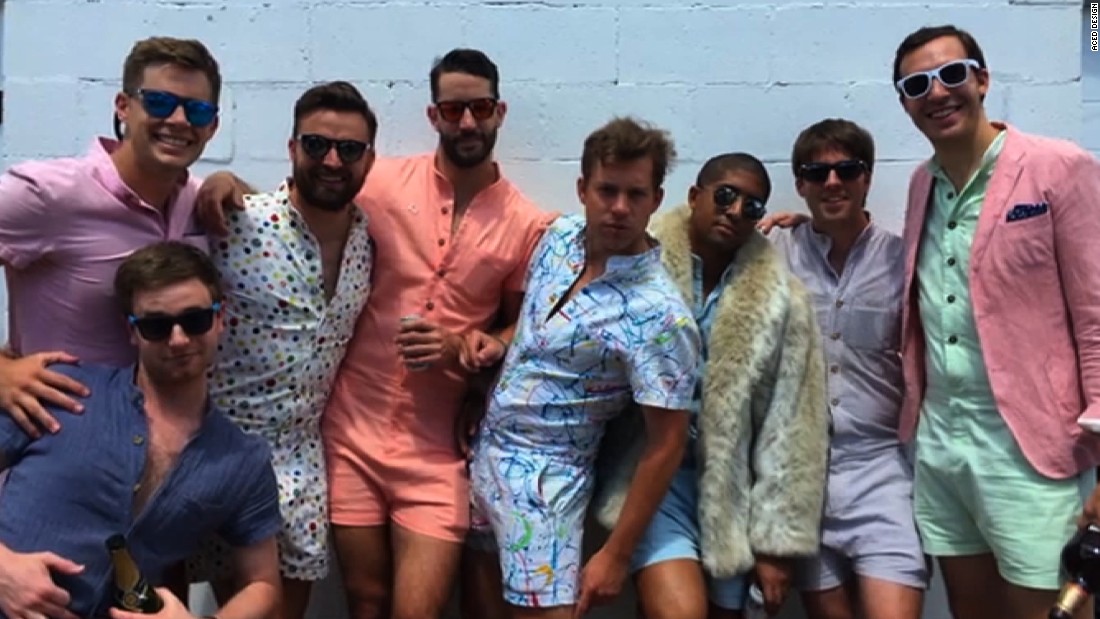 This week, the company announced that it will stop manufacturing the loose cotton playsuits that were once so popular — if only for a few weeks in 2017 — and sell off its remaining inventory at a 75% discount.
Versatile garment
Historically, rompers weren't made with men or women in mind, specifically — they were for for everyone.
To this day, firefighters zip into flame-retardant jumpers to save lives. Military pilots wear flight suits to protect them from the elements in the air. Babies are buttoned into them before they can dress themselves.
As time went on, RompHim appeared to include women and gay men in its marketing. The brand also regularly shared images on social media of famous men — like Cam Newton and Sean Connery as James Bond — who had rocked rompers in the past.